Bio
TIPPETTURES' art career spans over 25 years. During that time, he has been a commercial artist, art director, master soapmaker and published author. For the past nine years he has been a caricature artist and delights in capturing someone's personality and expression in a few deft marks of his Sharpie. He has always drawn and painted faces more aligned to caricature – in which he calls a form of 'social commentary'. He has entered the celebrated Bald Archy Prize nine times, each time as a finalist.
TIPPETTURES specialises in commissioned gift caricatures and live caricatures at events and weddings. He works quickly and ensures all your guests leave with a smile on their faces. He has Degree in Fine Arts and is also a qualified trainer, teaching art classes to all ages. Clients include the Sydney Art School, Art Gallery of NSW and high schools and community groups.
As seen on Channel 7Two's Get Arty children's program.
Awards / shows / sales
Selected in Rock Legends exhibition at The Loftworks Gallery, Cleveland, Ohio, October 2017
Solo exhibition Expressionism 2017 - May 2017
2nd Prize in Category at Aspects Art Show, Goondiwindi Qld, May 2017
Shortlisted in the Bald Archy Prize in 2013, 2015 and an exhibiting finalist in 2010-19.
Bald Archy entries sold, 2010-2013, 2015-17.
Exhibitor at Rotary Cartoon Awards 2010, 2011-16 (Coffs Harbour)
Contributor to ACA award winning exhibition winning the Prix de la Presse International at Saint Just le Martel (International Press Prize) 2014 (France)
Exhibitor in ACA exhibition at the Prix de la Presse International at Saint Just le Martel (International Press Prize) 2015 (France)
Education
Bachelor of Arts (Fine Arts)
Diploma of Commercial Art
Diploma of Vocational Training and Education
25 years' experience in art and creative fields
Professional Memberships
Museum of Contemporary Art (MCA)
National Association for the Visual Arts (NAVA)
Australian Cartoonists Association (ACA)
International Society of Caricature Artists (ISCA)
Cartoonist's Club of Great Britain (CCGB)
Media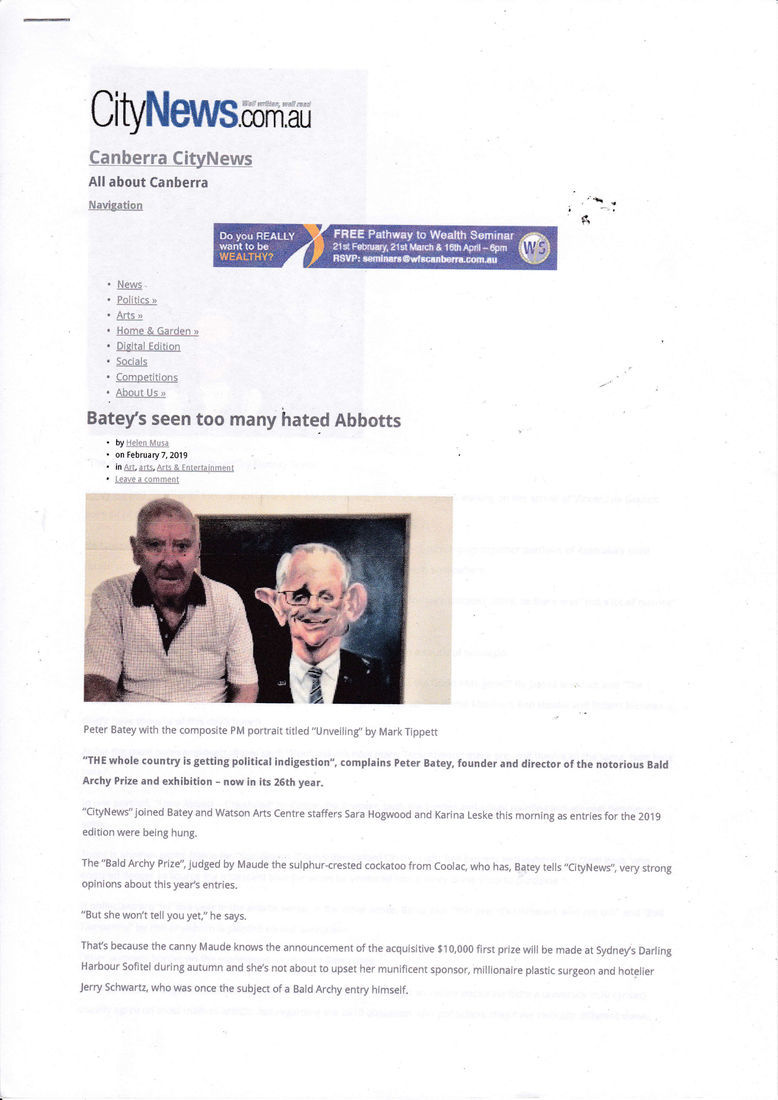 Canberra CityNews Feb 7 2019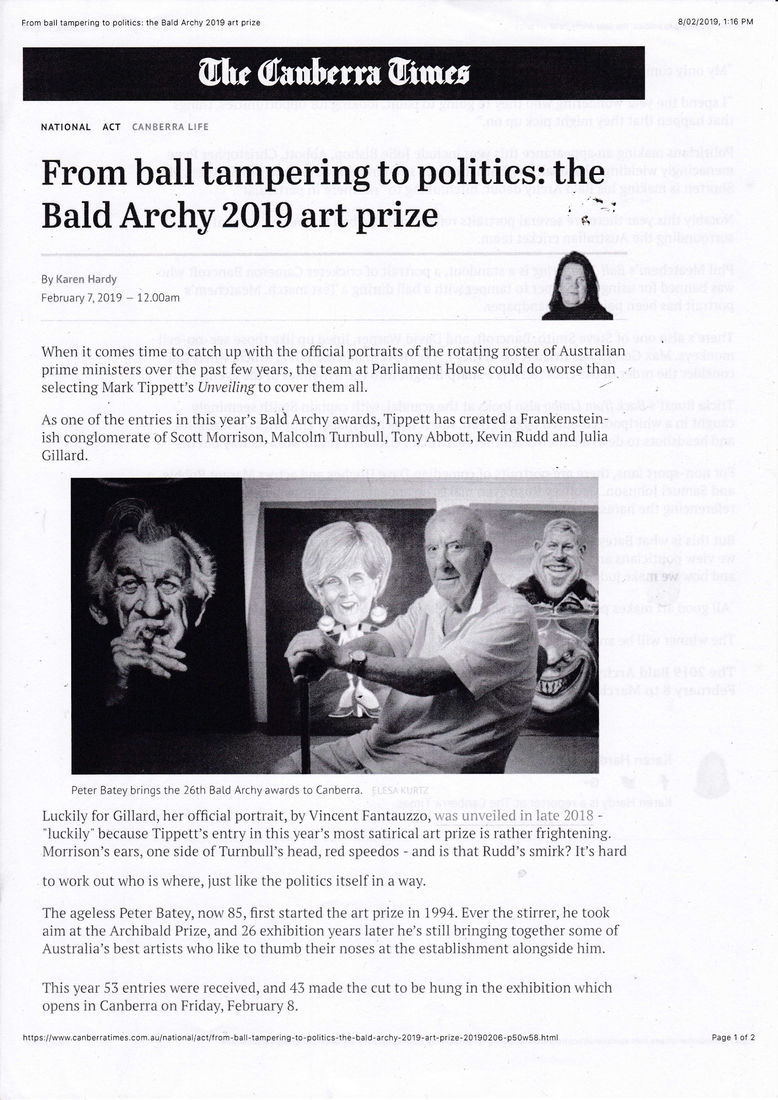 The Canberra Times Feb 7 2019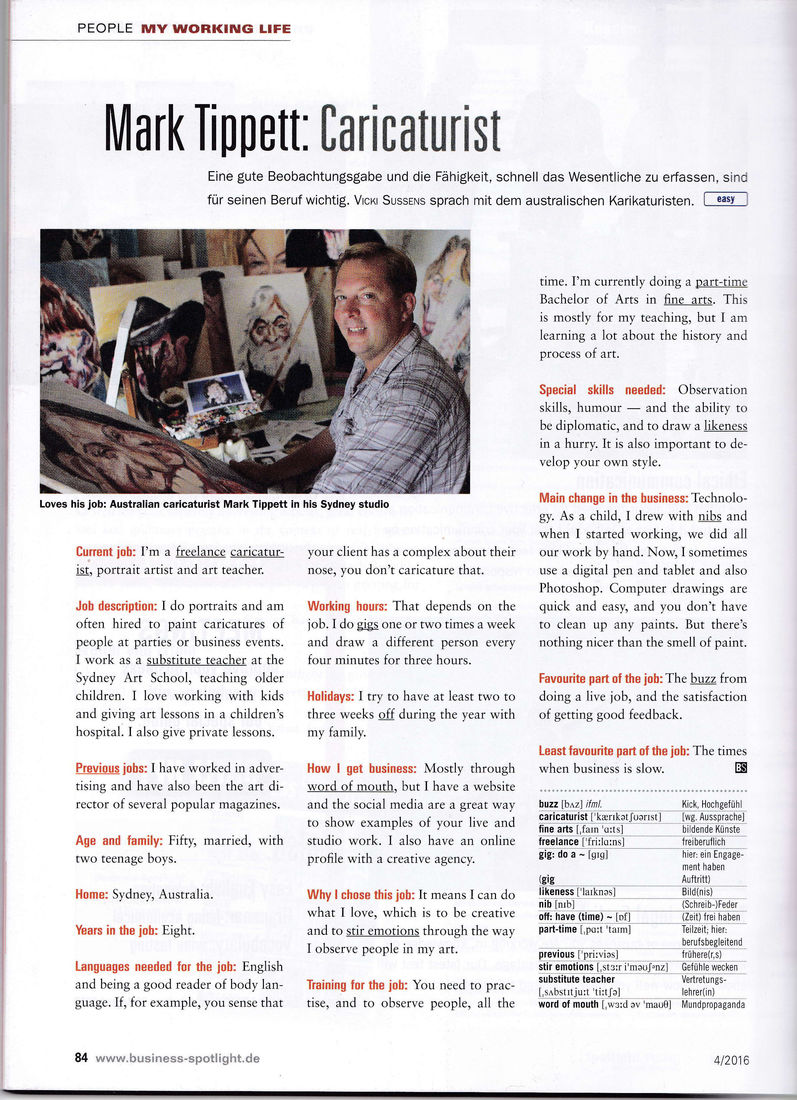 Guest spot in Business Spotlight-Verlag magazine July 2016 (Germany)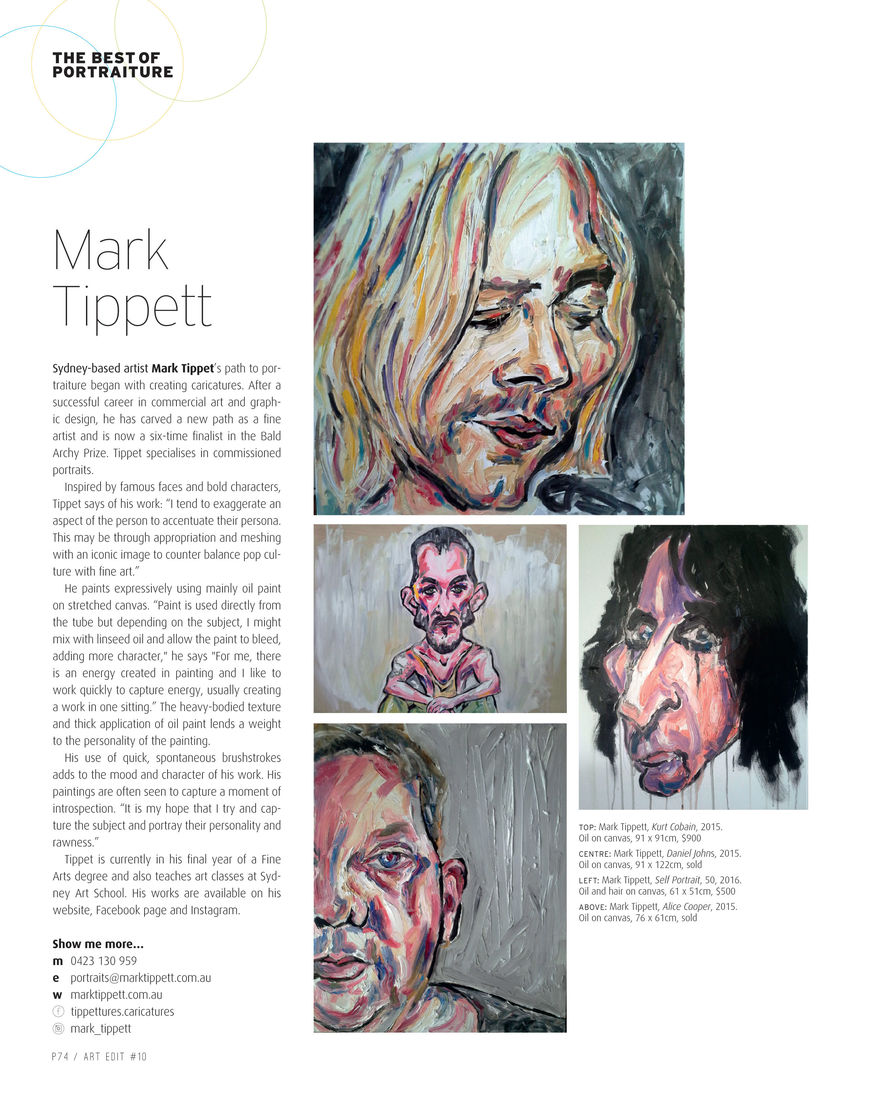 One page in Art/Edit magazine No 10 (2016) portraiture feature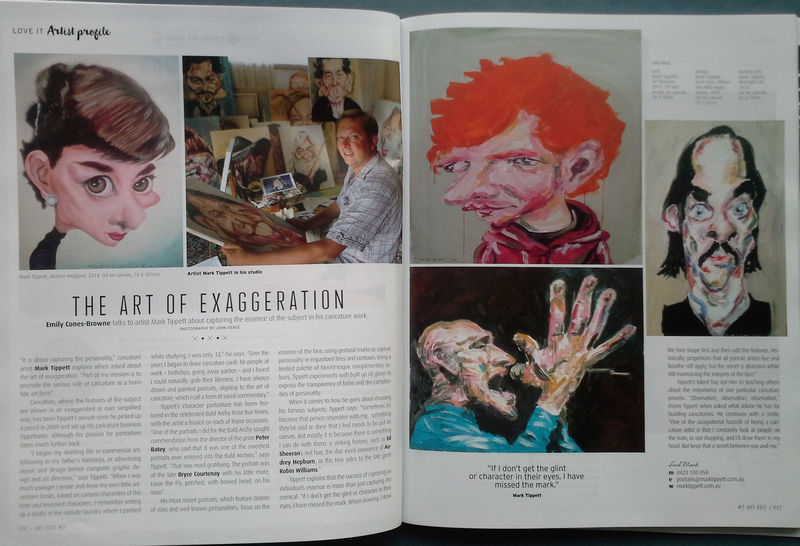 Double page spread in Art/Edit magazine No 7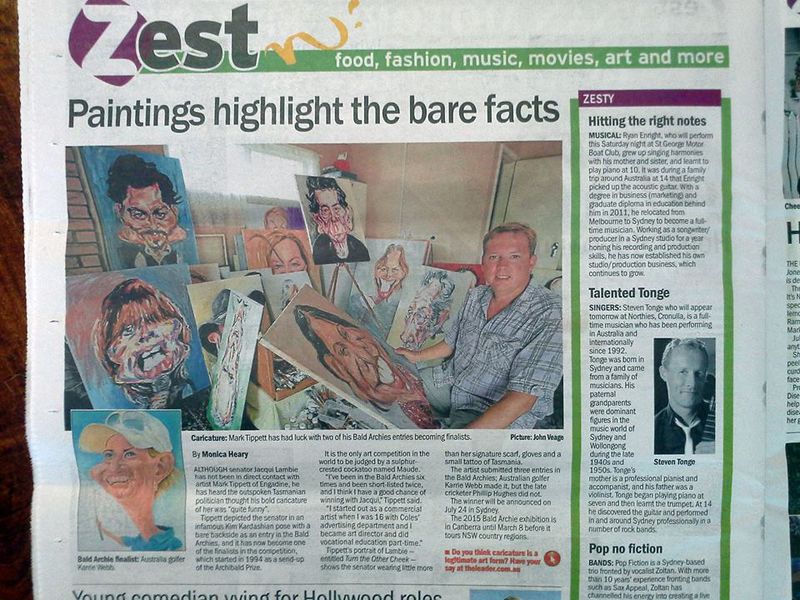 Article in The Leader, Feb 2015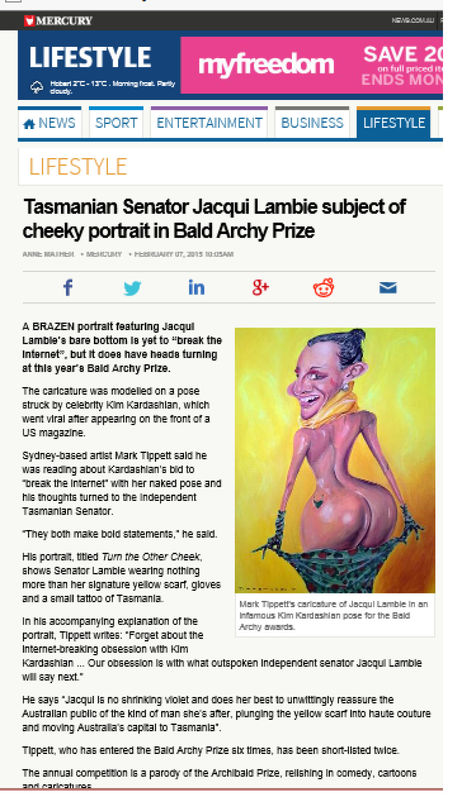 Hobart Mercury article by Anne Mather, Feb 7, 2015